Newberry Volcano - Big Obsidian Flow, June 2010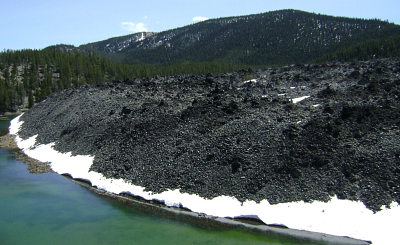 With an afternoon to burn following my climbing and splitboarding adventures on Mount Shasta, Lassen Peak and Mount McLoughlin, I decided to check out Newberry National Volcanic Monument. Being that I was passing through the area after visiting Crater Lake and with plans for a climb and ski descent of the South Sister the next day, exploring yet another volcanic remnant in a state so totally dominated by volcanism seemed like the logical thing to do.
The road leading up to Paulina Peak wasn't plowed yet so there'd be no gazing down onto the crater from above on this visit. However, exploring the Big Obsidian Flow was an unexpected treat and is probably the highlight of the National Monument. If you happen to be in the area, a side trip to visit this relatively unknown National Monument is well worth your time.
Click
here
to view photos.