Vantage - The Feathers and Sunshine Wall, April 2002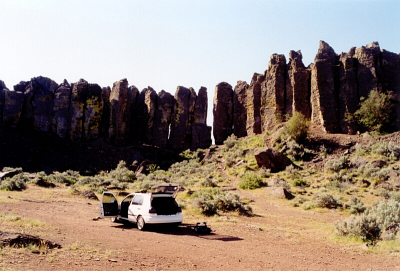 Needing a fresh infusion of vitamin D, Scott and I left the soggy west-side in the rear view mirror and headed into the Eastern Washington sunshine for some rock climbing at Vantage. We found the notoriously crowded crags to be deserted and we spent the majority of the day climbing in complete isolation.
We climbed some 5.8's at The Feathers before moving on to Sunshine Wall where we climbed reknowned Peaceful Warrior (5.6) among others.
Click
here
to view photos.