Mount Cleveland - Stoney Indian Route, August 2012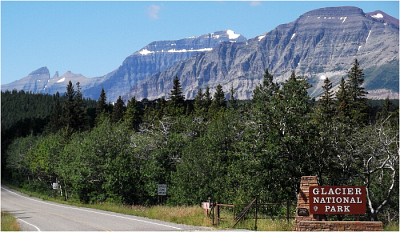 Rising to 10,466 ft, Mount Cleveland is the highest mountain in Glacier National Park and therefore an obvious climbing objective for Glacier novices such as Paul and myself. The peak is also the highest point in the Lewis Range, which spans part of the northern portion of the Park and extends into Canada. It is located approximately 5 miles south of the US/Canada border, and in fact is best accessed coming from the north via the province of Alberta. The first recorded ascent of Mount Cleveland was in 1920 by Frank B. Wynn. The easiest route on the peak is the West Face route, starting from the Waterton Valley. The other popular route is the Stoney Indian Route, from Stoney Indian Pass to the south of the peak, first descended by noted Sierra mountaineer Norman Clyde and party in 1937.
With its breathtaking position along ledges traversing Stoney Indian Peak, our preference was to climb this intriguing Stoney Indian Route. Unfortunately, the standard basecamp at Stoney Indian Lake acommodates just three parties of which only one is reserved for walk-ins. Given the relative scarcity of permits, securing one here on any given peak season day is a tall order to say the least. However, being among the first awaiting the West Glacier ranger station to open certainly helped and we miraculously managed to secure the only available permit within a day or so of when we planned to do the climb. With the permit business finally sorted out, the rest of our Cleveland itinerary fell neatly into place. We planned on catching either the 1pm or 4pm sailing of the Waterton boat cruise to Goat Haunt on the south end of Upper Waterton Lake, and from where we'd start the approach. As such, we had plenty of time to make our way across the park via the Going-to-the-Sun Road and checking out the sights before continuing north across the border into Alberta. (
more...
)
Click
here
to view photos.